Sessions can be arranged by calling (not texting) or politely emailing Me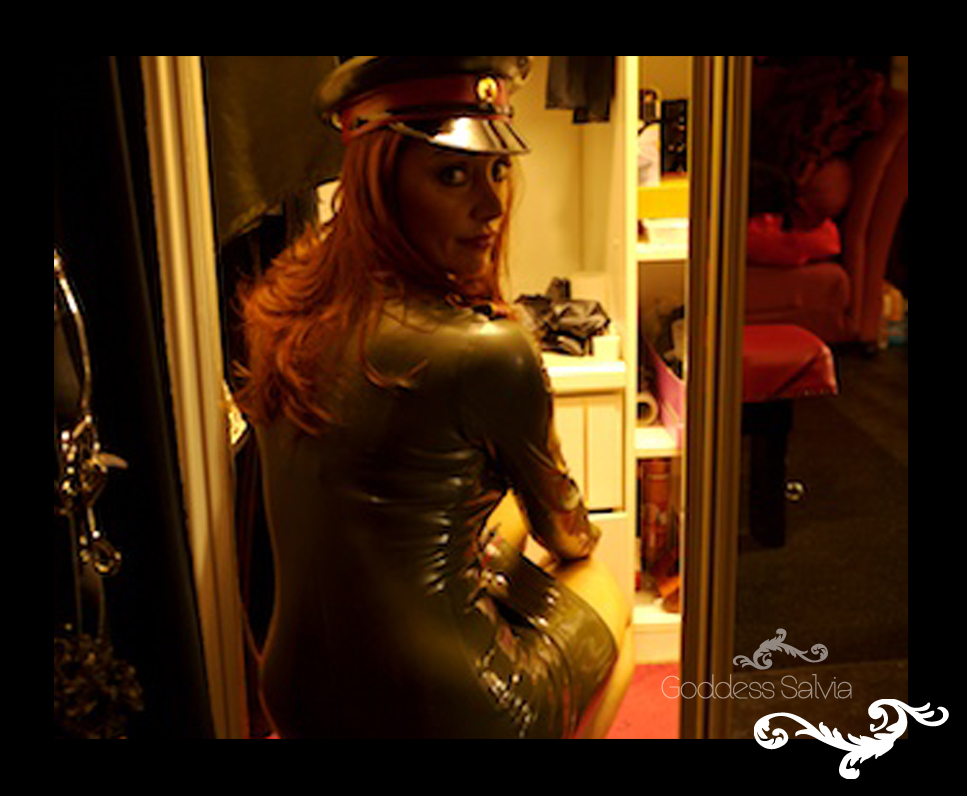 If you are already known to Me you can call 07834 403622 (not text) or email goddessofsalvia1@hotmail.co.uk but if you are new to Me you will need to complete a booking form first. This will include your preferences for activities, your experience, limits and any health issues of injury's I should be made aware of – follow the contact links at the top and bottom of this website or contact Me and be sent the forms to your private email address.
BEFORE CALLING / SENDING YOUR ENQUIRY
> YOU MUST read the information below and make yourself familiar with the information on this website.
If you wish to visit Goddess Salvia then the following tribute, along with a suitable gift will be expected.
£150.00 per hour
£80.00 per half hour
Sessions in excess of two hours will be negotiated on a case-by-case basis.
Goddess Salvia requires a deposit upon booking, of £50. Any cancellation under 24 hours is nonrefundable.
AVAILABILITY
The Goddess's schedule varies on a day to day basis, however generally she is available:
Monday to Friday
10:00am until 21:00pm
Weekend sessions can be accommodated by special arrangement.
Goddess Salvia requires a deposit upon booking, of £50. Any cancellation under 24 hours is nonrefundable
ETIQUETTE & MANNERS
The Goddess will NOT tolerate poor manners in anyone who would like to serve Her, nor does She tolerate time wasters.
Do NOT send vulgar or rude messages, these will be ignored.
The Goddess demands respect at all times. We do not accept calls from withheld numbers or arrange appointments via text.
All appointments must be confirmed prior to your meeting. Slaves who confirm their appointments and do not show for their assigned time will be required to send a deposit before a new appointment will be granted.
Arrive on time.
If you are unable to make a session contact The Goddess. Not turning up is disrespectful and it will result in you being black listed.
The Goddess will always ensure absolute discretion and that limits are always respected.
Everything is safe and consensual. Your safety is paramount. You will trust Goddess. She is loyal, discreet and honest.